Assembly and mechanical productions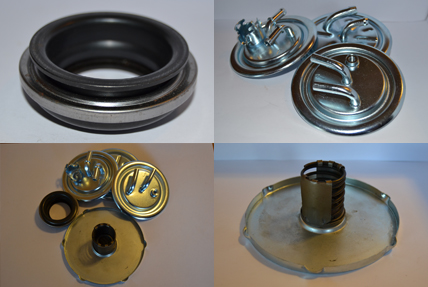 Assembly - Union of single parts in order to supply the complete component. Stil Italia offers the advantage of quality and rapidity in products delivery.
Mechanical productions - Stil Italia can offer a wide set of different mechanical productions according to specific technical requests or particular production requirements.
Projection welding, annealing and braze welding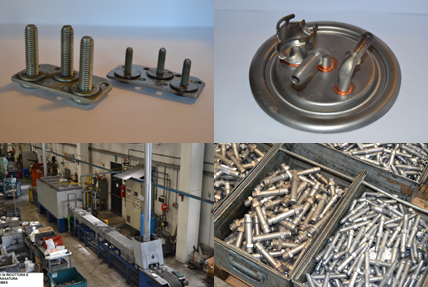 Projection welding - Realized by electricity transfer between two components (+ projection welding process picture)
Braze welding - It consists in joining metal pieces with paste or copper circles without any fusion. Thanks to capillarity the metal goes deep into components. Stil Italia can offer to customers a more complete product through a FIBEX conveyor belt furnace in checked atmosphere.
Annealing - Heat treatment that can heat up pieces in a temperature usually lower than fusion temperature, with opportune permanence duration and a slow cooling down (usually in the furnace). Stil Italia can offer to customers annealing production using a FIBEX conveyor belt furnace in checked atmosphere.
Pressing, cutting and cold sheet spinning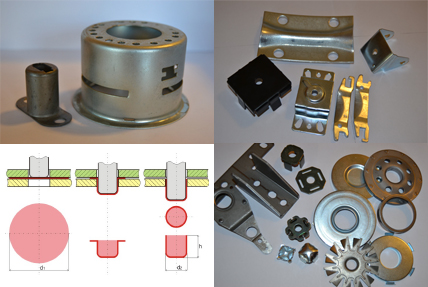 Pressing and cutting - Collective denomination for different mechanical and industrial productions of cut pieces. In manufacturing process Stil Italia uses progressive moulds and transfers according to customer technical specifications.
Cold sheet spinning - Technological process that deforms a metal sheet and makes it cylindrical or cup-shaped. It allows to realize objects with deep holes – such as a filter formed housing in the automotive components area.