Pressing, cutting and cold sheet spinning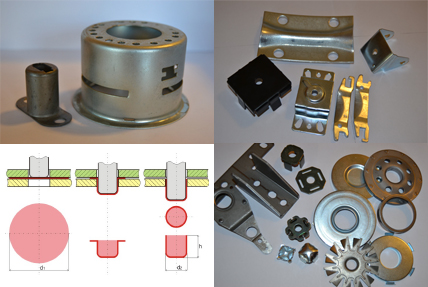 Pressing and cutting - Collective denomination for different mechanical and industrial productions of cut pieces. In manufacturing process Stil Italia uses progressive moulds and transfers according to customer technical specifications.
Cold sheet spinning - Technological process that deforms a metal sheet and makes it cylindrical or cup-shaped. It allows to realize objects with deep holes – such as a filter formed housing in the automotive components area.